Bridges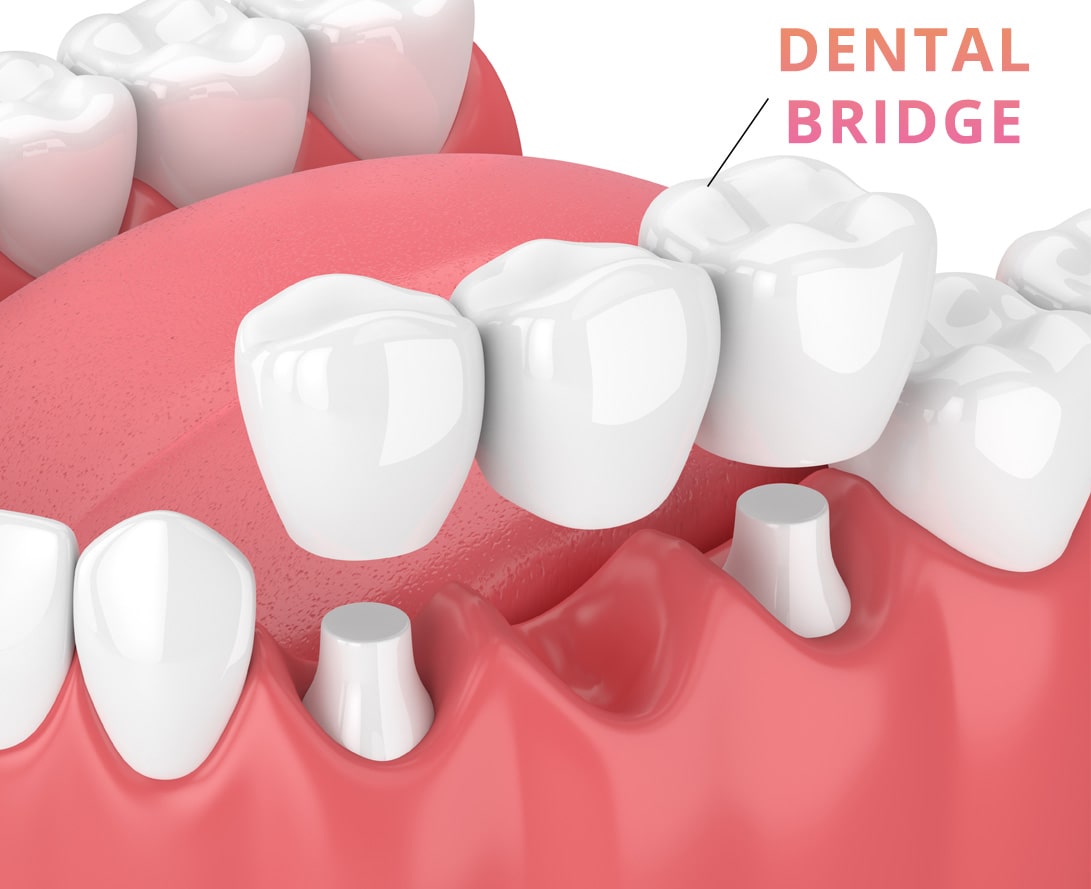 One of the easiest ways to fill a gap
Filling the Gap
Bridges
One of the easiest ways to fill a gap caused by a missing tooth, or teeth, is by having a bridge put in place.

With conventional bridges, the two teeth on either side of the gap are used as anchors. Once they are properly prepped, the bridge is cemented permanently to the teeth and will fill the space.
How a Bridge is Put In Place

It normally takes 2 visits to our practice to have your bridge put properly in place.

During your first visit, we will prepare the healthy on both sides of the gap and then take impressions. These impressions will then be used to create your custom made bridge.

When the bridge is ready we will set up a second appointment where we will fit the bridge and make any adjustments so that it feels and looks as natural as possible.