Root Canal Treatment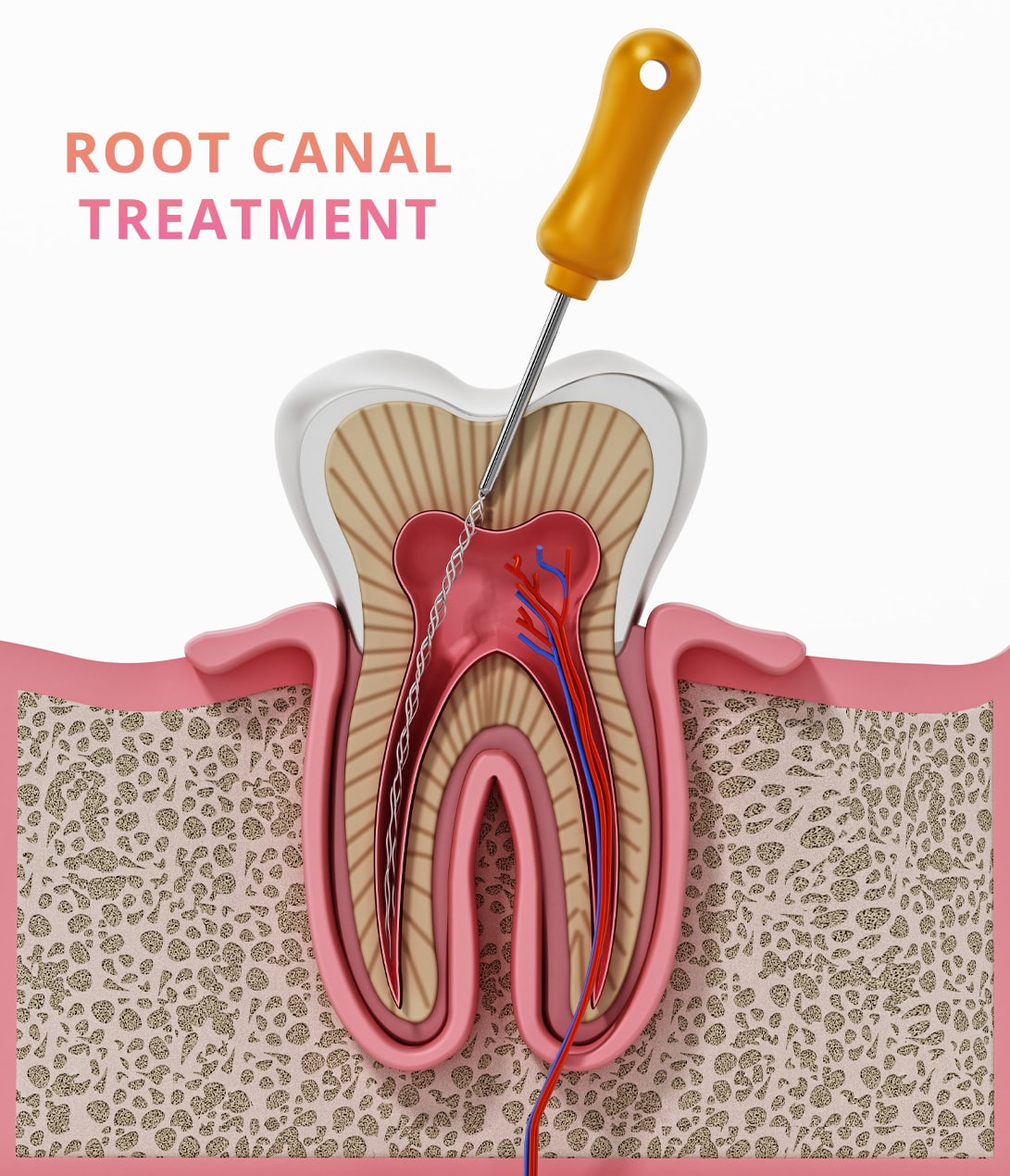 Effective Protection Against Tooth Loss
Root Canal Treatment
A persistent toothache that just won't go away can be a sign of tooth decay that has advanced deep into the tooth's pulp and permanently damaged the nerve and is causing inflammation. This inflammation or 'pulpitis', if caught early, may be fixed with a filling. However, in severe cases or when an abscess is present, we can remove the pulp, sterilise the root canal and save your tooth.

This is known as a root canal treatment.
How a root canal treatment works

Having root canal treatment involves your dentist removing the infected pulp material from the root of the tooth. The area will then be cleaned and sealed to prevent any further damage.

They will then restore your tooth to a more natural looking state with a crown or a filling, depending on the amount of material removed during the treatment and the strength of the remaining parts of the tooth.