Veneers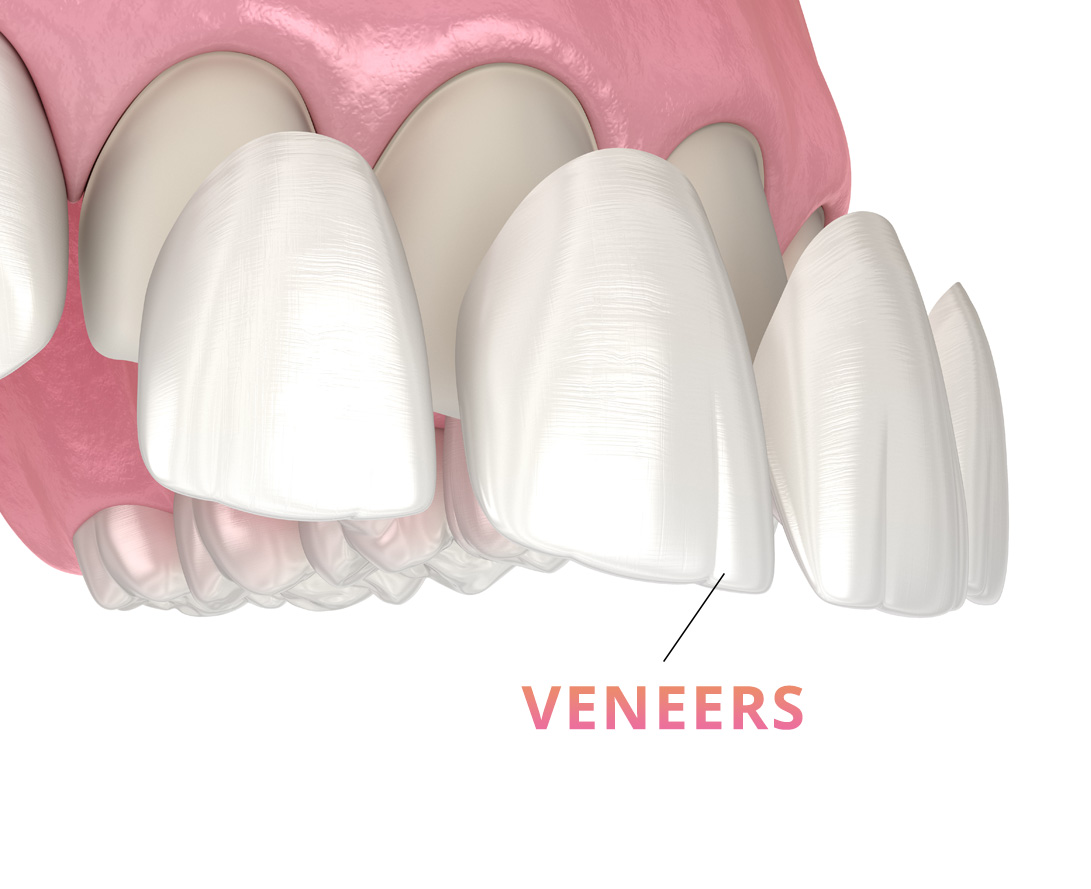 A Simple Way to a Stunning Smile
Veneers
Veneers are a stain-resistant and incredibly strong cosmetic treatment that gives your teeth a stunning shine and natural appearance. They are made from wafer-thin porcelain that is bonded to the front of your tooth, similar to applying a false fingernail.

We can place a veneer on a single tooth, or multiple teeth, to add a uniform shape, symmetry and colour to your smile.
How we place a veneer
Once you and your dentist decide that veneers are the right treatment for you, we will make an impression of your mouth and match the colour of the veneer to your tooth's natural hue.

When your custom made veneer is ready, we will schedule another visit where we shave away a very thin layer of enamel so that the veneer fits discreetly and tightly onto your tooth. Then they are permanently bonded into place.