Crowns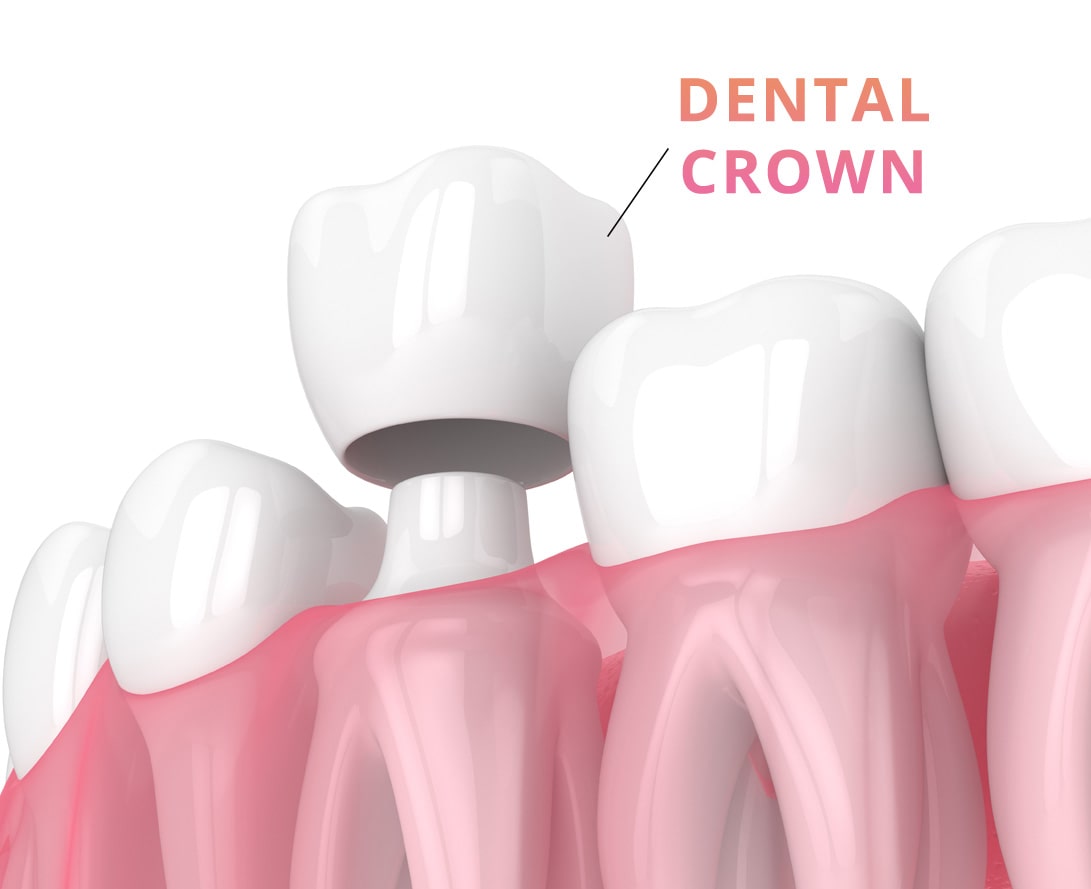 Repair and Restore
Crowns
If you have a broken, cracked, weak or otherwise damaged tooth or teeth, crowns can be an excellent way to improve its appearance.

Crowns are made from metal, ceramic, or a mixture of both, and they are placed over the damaged tooth to restore its original size, shape, colour and strength.
They are specifically designed as a permanent solution for weak or compromised teeth and we offer a selection of crowns including all ceramic, porcelain fused to metal as well as gold crowns. Your dentist will help you decide which is best for you.
How a Crown is Placed
It normally takes 2 visits to our practice to have a crown fitted and placed.
During your first visit we will take impressions of your teeth and match the colour of your new crown to the rest of your teeth, especially those surrounding the area where your crown will be placed. This impression will then be used to custom build your new crown.

When your crown is ready we will invite you back to the practice for a second appointment where we will fit your specially crafted crown and make any adjustments to make sure your bite looks and feels natural and comfortable.




Placing a crown