Tooth Whitening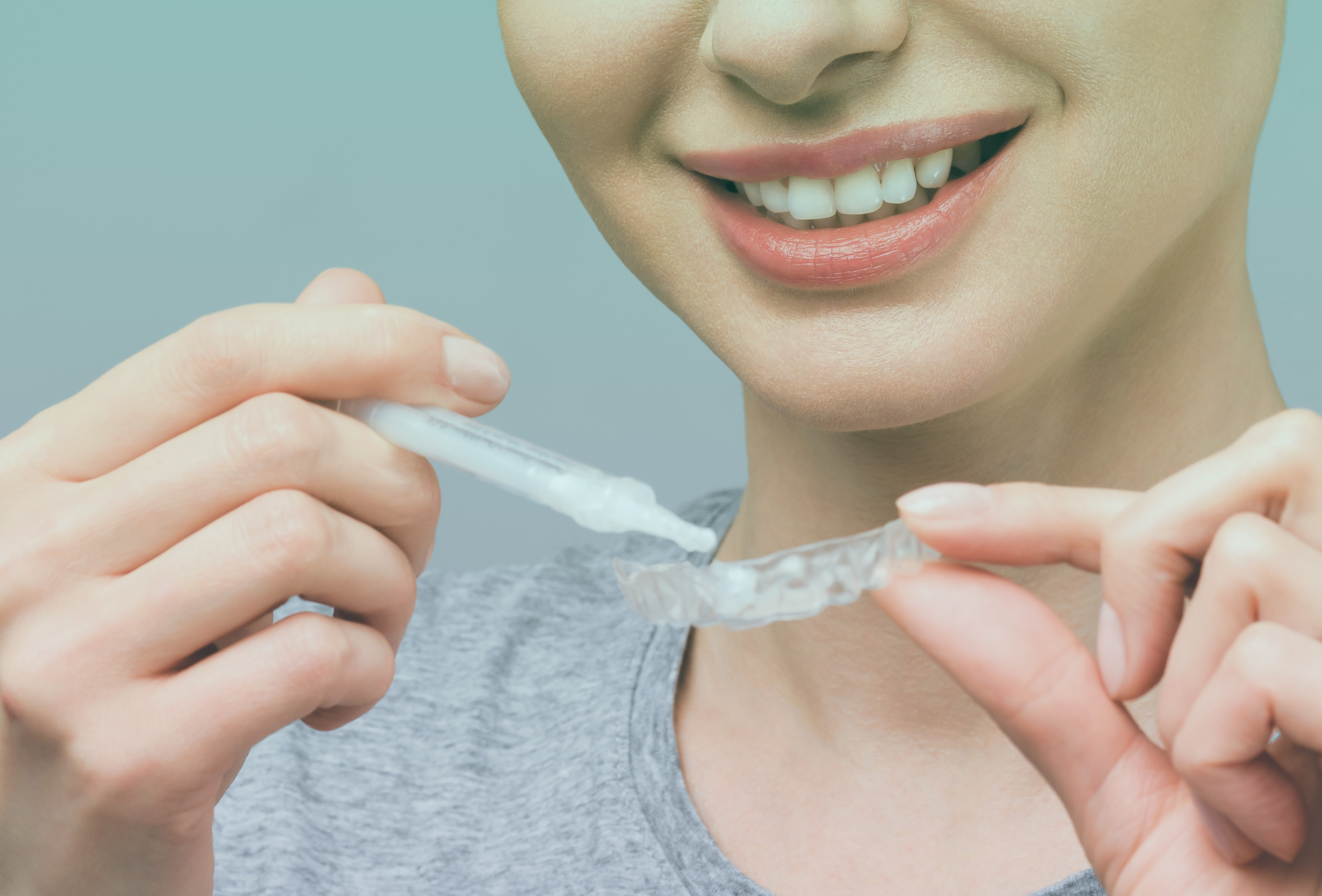 Tooth whitening with custom-made trays
Brilliantly Bright Smiles
Tooth Whitening
Even the best kept teeth can eventually lose their lustre.

Over time, many of the foods we eat and beverages that we drink - such as coffee, tea, tobacco and wine - can have a dramatically noticeable effect on the colour and appearance of our teeth. Some medications and even your genetic makeup can also play a part in these changes as well. As this happens you may find that your once gleaming smile is now a bit more listless and dull.

At DJ Maguire Dental Group we offer an incredibly effective tooth whitening system with dazzling, long lasting results that will brighten your smile and boost your confidence.
How Our Whitening System Works

Once our dentist has decided you are a good candidate for our whitening system, we will then take impressions and make custom-made trays that you will use in the comfort of your own home.

Once these trays are made, you will be invited back to our practice to have the trays properly fitted. We will then give you thorough instructions on how to use the trays and the whitening agent.
Professional Whitening v Store Bought
Although it's tempting to use over-the-counter kits, they are designed to remove only the very surface level stains and, at best, will only slightly improve the colour of your teeth. Despite what these products promise, there is no 'one size fits all' when it comes to effective tooth whitening and the risk of causing no change in the appearance, or worse, damaging your teeth is very real.